Gift Vouchers
Share the Bloom experience!
We offer Gift Vouchers suitable for any occasion, redeemable to the value of your choice.
Want to treat a friend to a special dinner or an extravagant Afternoon Tea? A voucher is an ideal gift.
If the recipient lives out of town, we'll gladly send the voucher by post or express delivery.
For BLOOM IN THE PARK vouchers, we recommend the 3-course 595 Sek or 5-course for 795 Sek or our wonderful Afternoon Tea voucher for 295 Sek per person.
Choose the amount and order by using the form to the right.
After that do the payment by using Swish to 123 211 1151 or with the QR-code below,
Please do not forget the enter your name and the amount you ordered.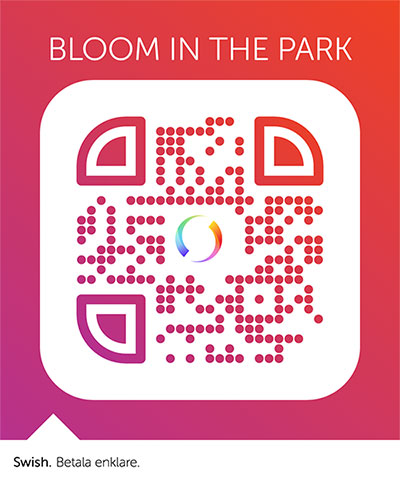 Bloom In The Park
Pildammsvägen 17
214 66 Malmö
Phone: +46 -(0)40 - 793 63
How to book
The easiest way to book is here on our website. You can also book your table by calling us
from abroad : +46 40 793 63
from Sweden 040 - 793 63
Please note:
Bookings by e-mail are NOT VALID until CONFIRMED BY US!
If we are fully booked and you can not get a booking online, please call us. We do have a waiting list and we may also take advantage of a possible cancellation.